Update on medical clearance processes for Australian visas
Applicants for visas to visit or migrate to Australia are required to meet certain health requirements. For visa applicants located offshore, health examinations are undertaken through our offshore panel network.
Currently there are three Australian panel clinics in Nepal, details of which can be found on the Department of Home Affair's website - Contact us (homeaffairs.gov.au)
Australia's Department of Home Affairs is in the process of reviewing its panels in Nepal to ensure that Immigration Medical Examinations can be facilitated in a timely manner. We acknowledge the surge in caseload and are currently working towards empanelling additional clinics in Nepal.
Should you require further information, please contact the Department of Home Affairs at +61 2 6196 0196
Call for Expression of Interest for Direct Aid Program 2022-23 funding
The Embassy seeks Expressions of Interest from Nepali NGOs and not-for-profit companies engaged in development activities in Nepal.
In the past, DAP projects have been awarded funds ranging from AUD 10,000 to a maximum of AUD 35,000 over the life of the project, to a maximum of two years.
Please apply here. Applications close on 1 August 2022.
Australian Ambassador participates in inclusive arts event for children
June 2022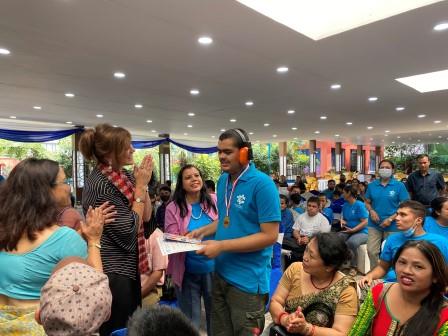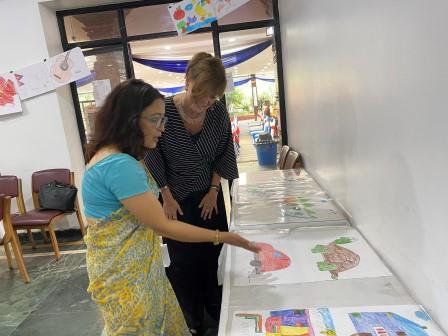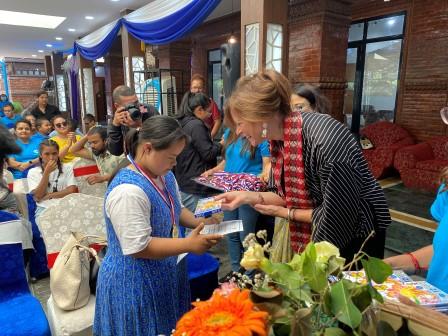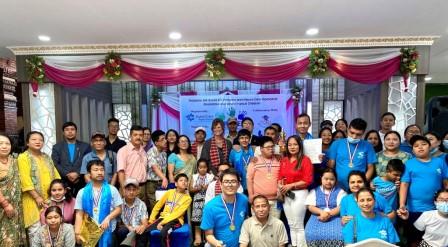 Today, Australia's Ambassador to Nepal, HE Felicity Volk awarded prizes and certificates to winners and participants of an Inclusive Art Event for children with neuro-developmental disabilities and neurotypical children. The competition was organised by the AutismCare Nepal Society with support from the Australian Embassy.
The Nepal Olympic Committee and Sports for All Commission also collaborated to raise awareness about autism and meaningful inclusion of children with neuro-developmental conditions in public arts and sports events.
Australian Embassy Media Release
Australian Ambassador joins mix-gender blind cricket event on International Women's Day
March 2022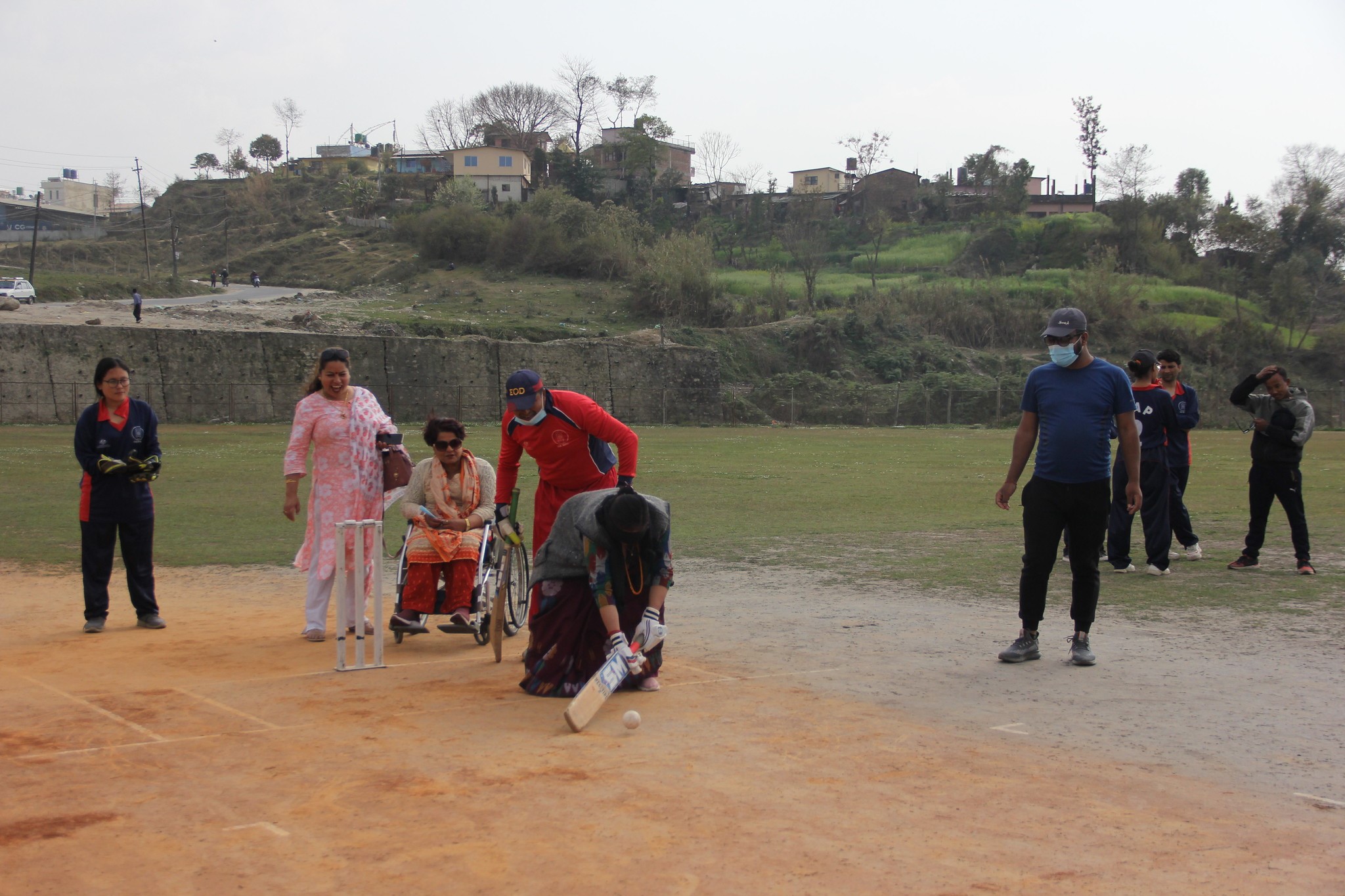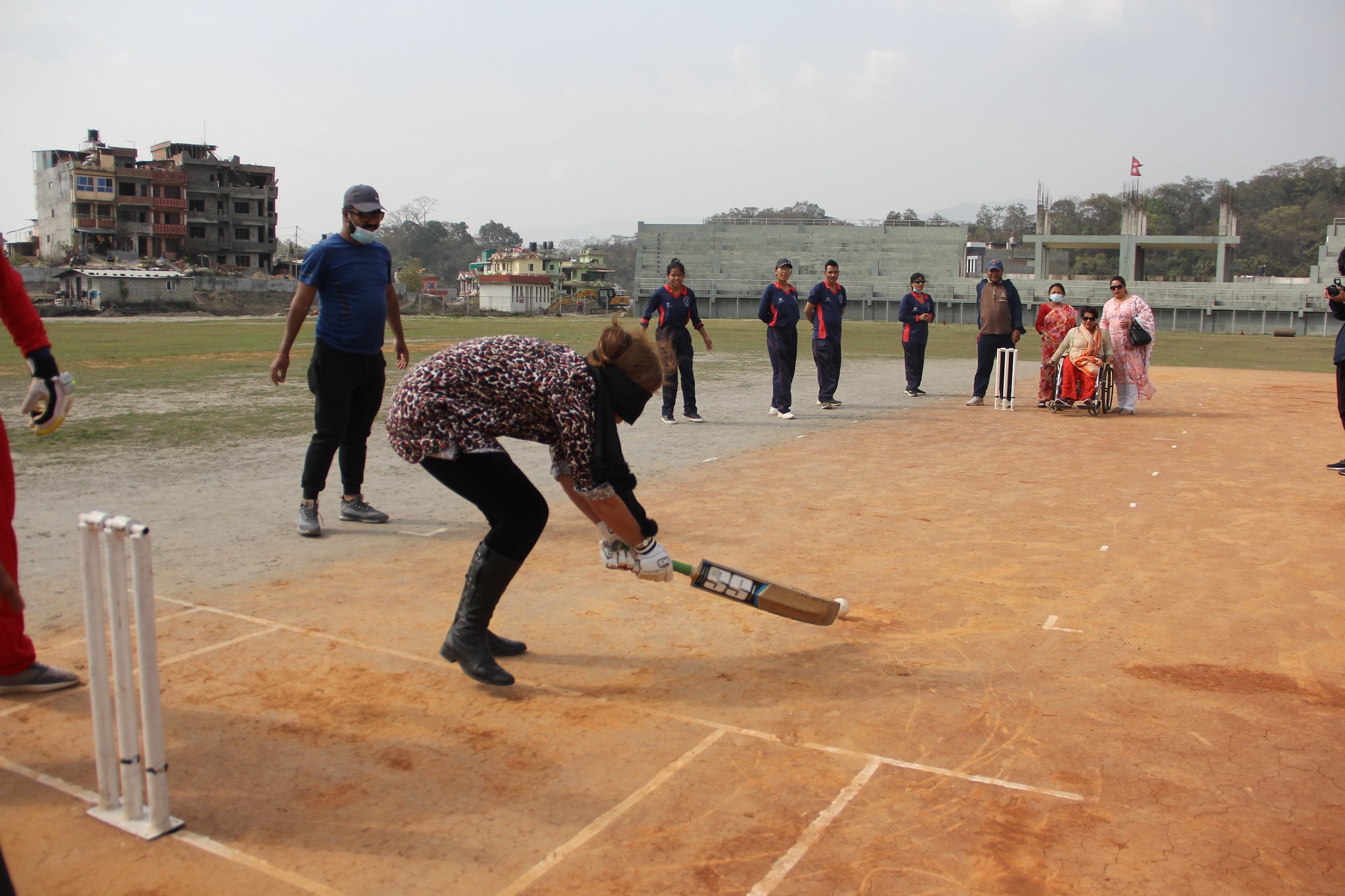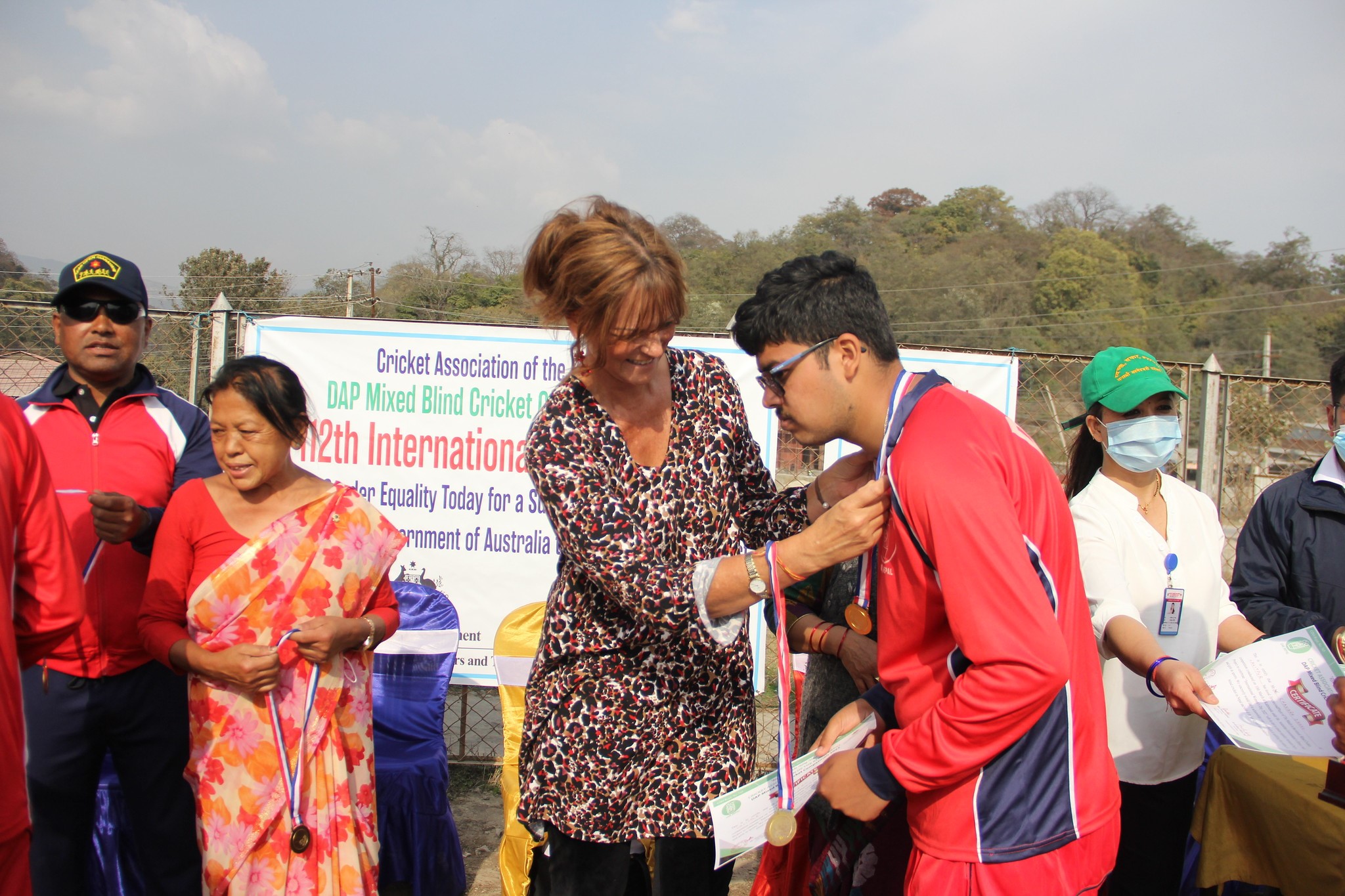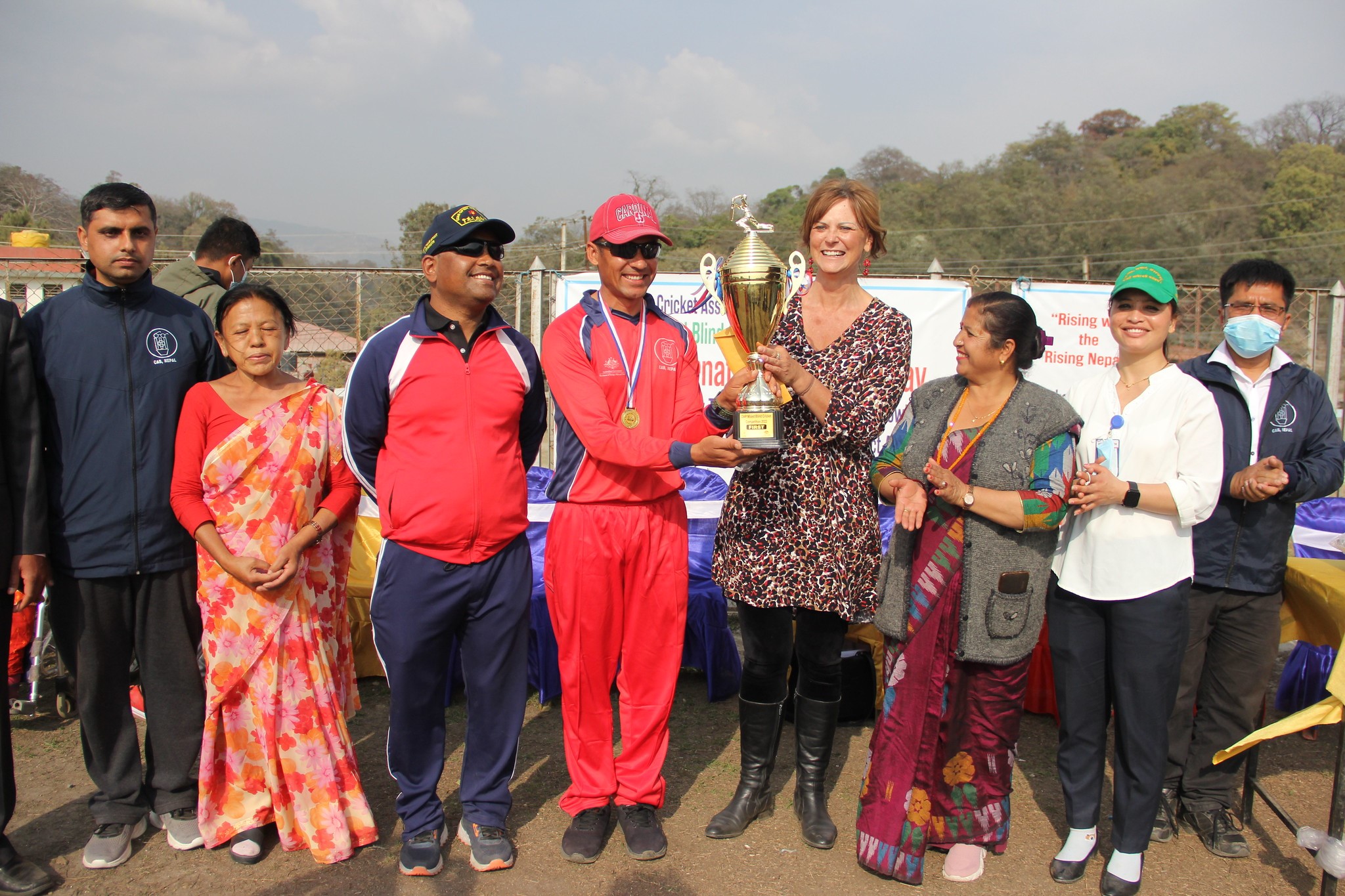 Australia's Ambassador to Nepal, HE Felicity Volk marked International Women's Week in her cricketing gear by participating in a mix-gender blind cricket event at Mulpani Cricket Ground in Kathmandu. Cricket Association of the Blind organised the event with support of the Australian Embassy's Direct Aid Program. The Embassy is also funding the development of a training manual for sporting events for people living with disability.
Addressing the event, Ambassador Volk expressed her sincere condolences on passing of one of the greatest bowlers in cricket history, Australian cricketer Shane Warne. Quoting the 'Australian of the Year 2022' and wheelchair tennis champion, Dylan Alcott, Ambassador Volk said, "We have to have greater representation of people with a disability absolutely everywhere. In our boardrooms, in our parliaments, in our mainstream schools, on our sporting fields, in our universities, absolutely everywhere."
Australian Embassy Media Release
Australian Ambassador promotes gender equality projects in Solukhumbu on International Women's Day
March 2022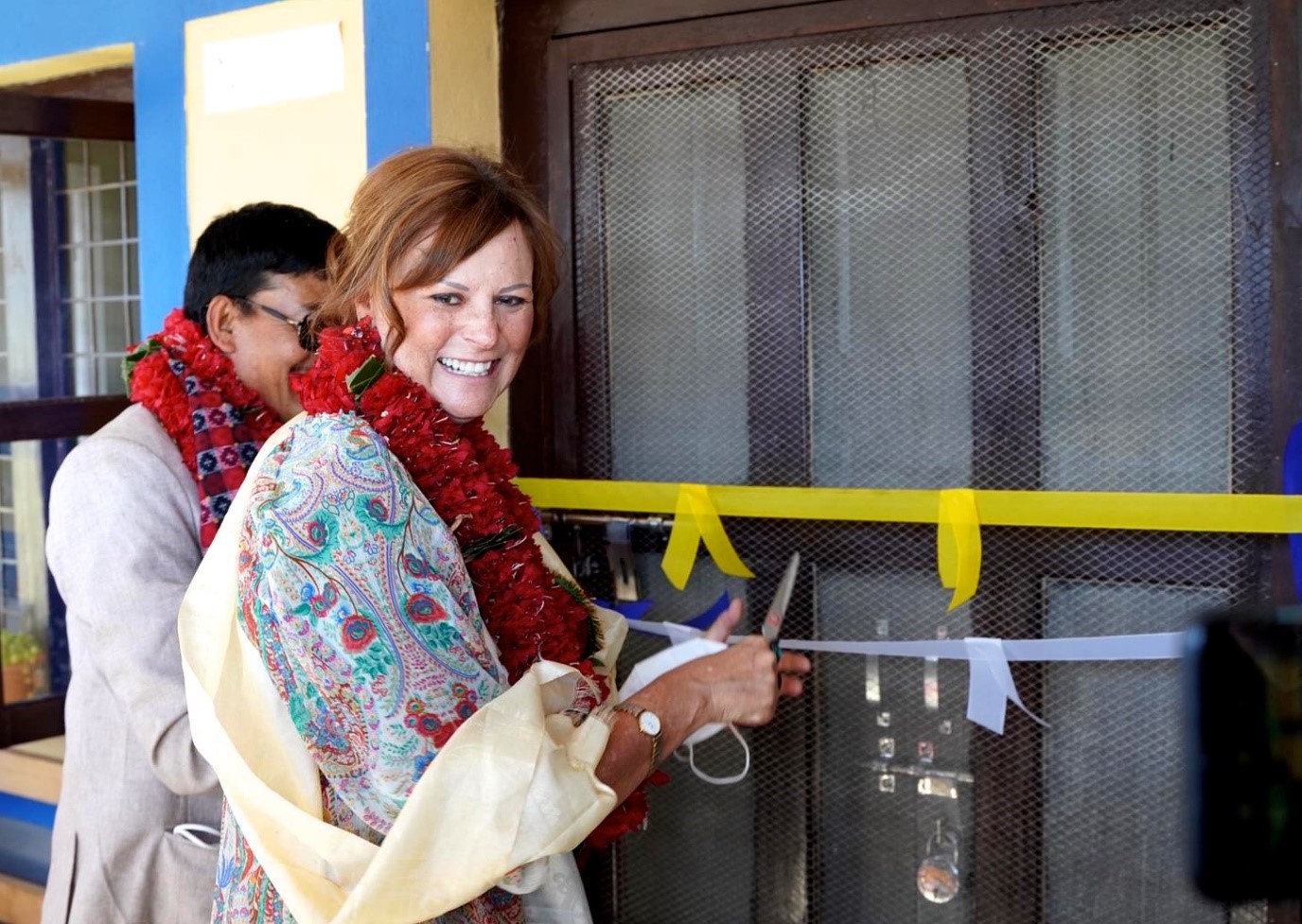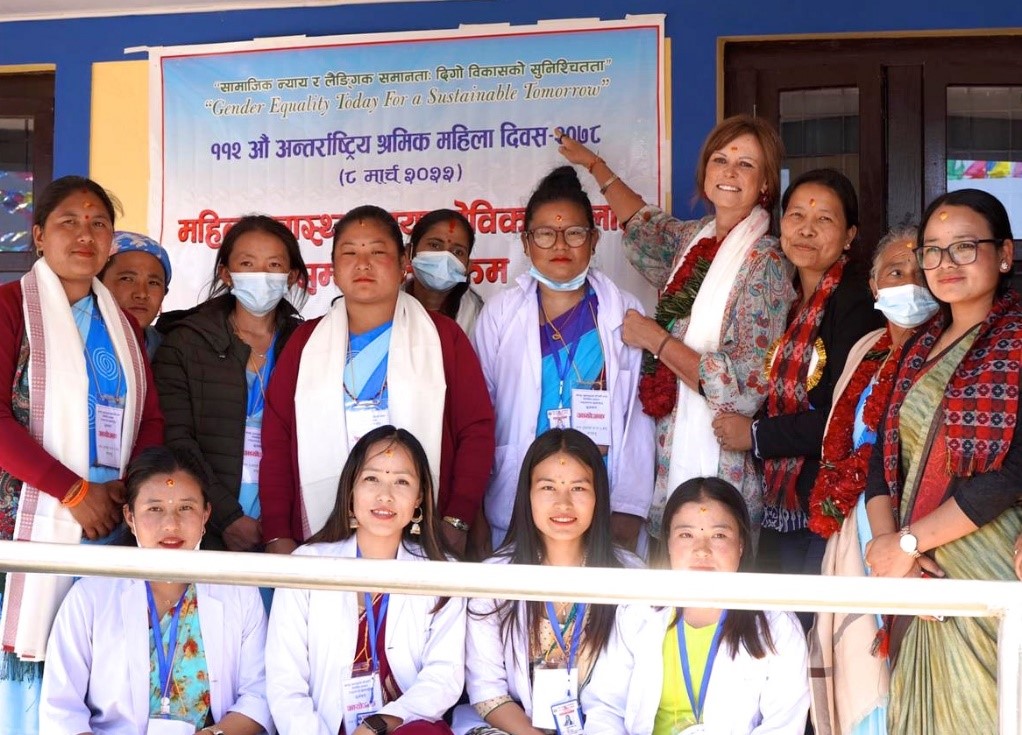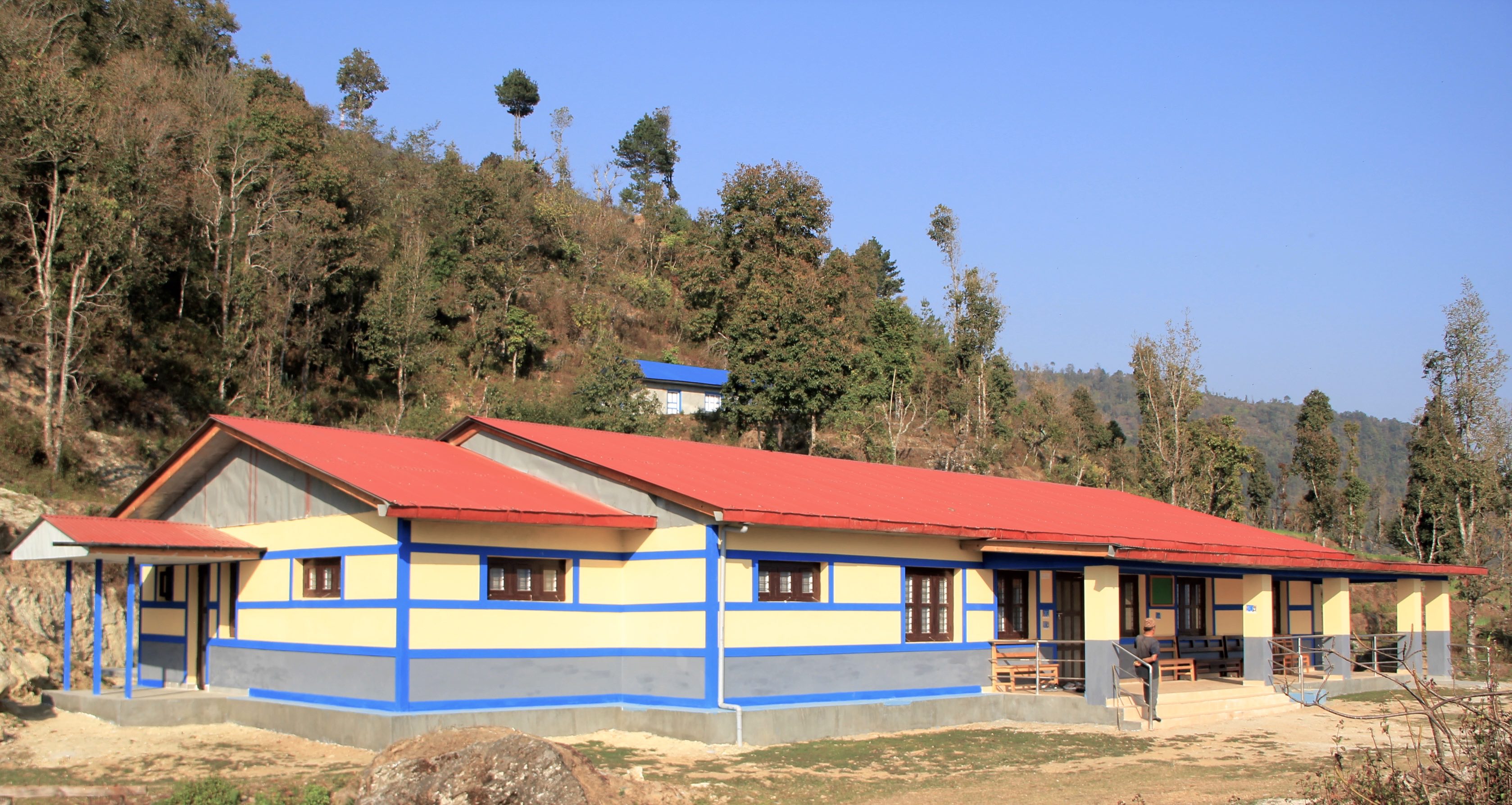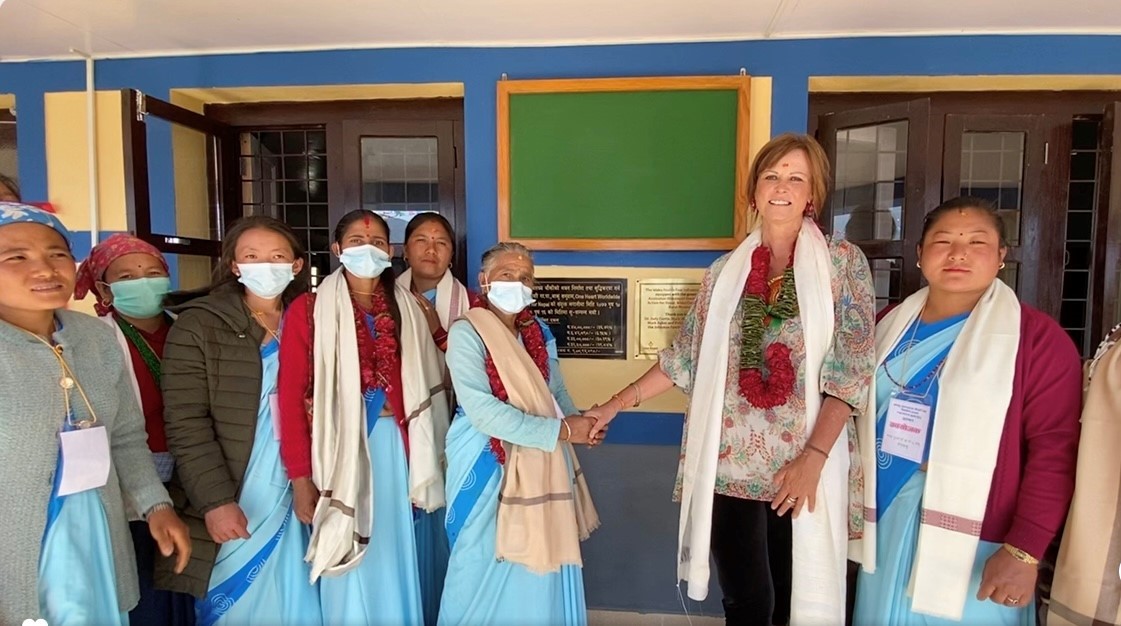 On 8 March 2022, Australia's Ambassador to Nepal, HE Felicity Volk, and Member of the Province One Assembly, Mr Buddhi Kumar Rajbhandari, jointly inaugurated a newly constructed health post at Waku in Mapya Dudhkoshi Rural Municipality, Solukhumbu. The Waku Health Post was jointly supported by a partnership of Australian and Nepali NGOs, including the Australian Himalayan Foundation (AHF), Action for Nepal and One Heart Worldwide, the Rural Municipality and the local community.
Australian Embassy Media Release
Study Australia
International students are an important part of the Australian community, and we are glad to welcome them back to our classrooms, campuses and communities.
For details on studying in Australia, please follow the link here.
For information on Australian entry requirements for vaccinated students, please follow the link here.
For further news and updates on entry requirements, please follow the link here.
Australian online visa applications
Lodging online is the fastest way to get your visa. Please note you may not have your visa decided in time if you lodge by paper.
Click here for information on how to lodge a complete Visitor visa online for Nepalese nationals.
For further news and updates on entry requirements, please follow the link here.
For information on Australian entry requirements for vaccinated travellers, please follow the link here.
For updated visa and immigration information, please visit the Home Affairs Visa and Citizenship page.
Smartraveller
Smartraveller has the latest, authoritative travel advice so you can be informed and prepared about overseas travel. Subscribe to receive travel advice updates - by simply supplying your name and email address – straight to your inbox.
You can now also subscribe to the new SMS service - by supplying your mobile number – to receive critical alerts in the event of a crisis overseas.
In a crisis, Smartraveller will activate a crisis page on its website. It will make it easier for you or someone you know to contact the Australian Government if you need help. It will supplement the consular emergency hotline.
Visit www.smartraveller.gov.au to subscribe or connect with Smartraveller on Facebook and Twitter.
You should also review the Travel Advice for Nepal and subscribe to automatically receive email updates each time we update our travel advice.
Notice
Digital Passenger Declaration (DPD)
The Digital Passenger Declaration (DPD) is replacing the Australia Travel Declaration (ATD) from 15 February 2022. All passengers entering Australia by air should complete a DPD prior to their departure, unless they are flight crew. Passengers can start a DPD seven days before their flight to Australia, but they can only finalise a DPD within 72 hours before their departure. This is because passengers must provide their health information (vaccine and COVID test) and declaration within 72 hours before their flight.
Fact Sheet and complete information on Digital Passanger Declaration (DPD)
Frequently Asked Questions (FAQs)
Department of Home Affairs has a web based enquiry form for written communication at:
https://www.homeaffairs.gov.au/about/corporate/information/forms/online/australian-immigration-enquiry
Pre-lodgement enquiries are still routed to our Service Delivery Partner (VFS) but post-lodgement are being sent directly to the High Commission through the web form.
-------------------------------------------------------------------------------------------------------------------------------------------------------
Information for Australian Travellers
Australian Embassy Nepal: +977 1 437 1678

Consular Duty Officer (24 hour): +61 2 6261 3305

Toll Free (local call cost - within Australia only) 1300 555 135
-----------------------------------------------------------------------------------------------------------------------------------------------------------------------------
Opening hours
The Embassy is open from 8:30am to 5:00pm, Monday to Friday.
We are closed on some Australian and Nepali public holidays.
-----------------------------------------------------------------------------------------------------------------------------------------------------------------------------